Actress, singer, and former Bigg Boss contestant Shehnaaz Gill covered the distance from being viewers' sweetheart to a national sensation as effortlessly as she overcame her "supposed shortcoming" and some rather tough times life threw at her!
Face's Managing Editor, Neha Sachar Mittal, spoke to Gill, who is as gorgeous and free-spirited in real life as her on-screen persona.
1) At a very young age, you started acting and singing. How has your journey been so far?

My journey so far has been incredibly extraordinary. The ride has just begun and I have miles to go before I sleep… or even pause!


2) Which of the two-singing or acting, is closer to your heart and why?

Just like one cannot choose between their left and right eye, just like that, I cannot choose between singing and acting. They are both integral parts of me and hold equal importance.

3) Participating and becoming 2nd runner-up in the show Big Boss" is something that catapulted your stardom. What was the experience?

Being "Big Boss" for me was a huge learning experience. It was a once-in-a-lifetime experience. Throughout the tenure, a lot of challenges were thrown our way, and the show taught us how to deal with them, in turn teaching us how to deal with real-life challenges. This was one of my major takebacks from the show. Big Boss, for me, was the start of a beautiful journey.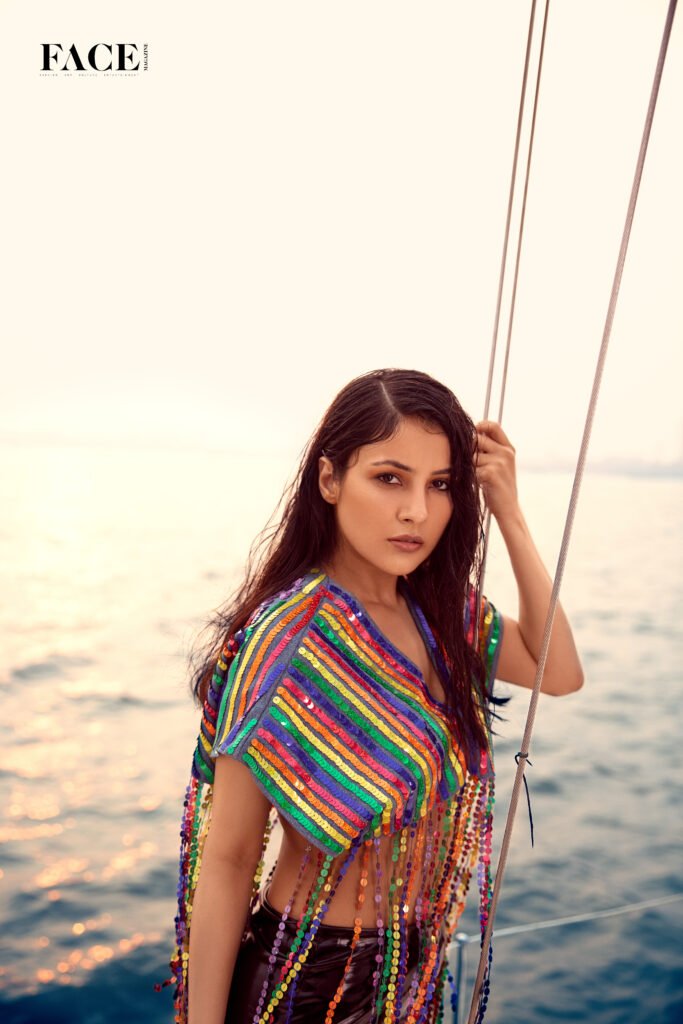 4) The lines said by you inside the house—"such a boring day, such a boring people" took the internet by storm. How did you feel when so many memes were being made on it and big stars like Shilpa Shetty Kundra made reels on it?

I absolutely love it when people make videos of my dialogue. There was a time when I used to think that my accent and the way I speak were one of my weaknesses, but today I feel it has become my strength. Initially, a lot of people made fun of the way I spoke, but then slowly it became something that entertained everyone. The lesson I have learned is that change is the only constant.

5) You seem to share great camaraderie with actor Salman Khan… Do you have any plans to work with him on the big screen in the future?

Yes, I have already shared the screen with Salman sir on Bigg Boss and it felt incredible to do that, especially because he always appreciated me. We connected and vibed beautifully. As far as sharing the big screen is concerned, the best person to answer that would be Salman Sir himself. I am absolutely ready if such an opportunity comes my way but only Salman Sir would be able to give a definitive answer to this.
6) Your fans are very excited to see what you do next… So what's on the cards?

Yes, fans stay super enthusiastic and I feel fortunate that my fans look forward to my upcoming projects. Most of the time I don't share about my ongoing projects because we are not allowed to reveal the project before it goes public and as soon as the project is done, people automatically get to know about it. I am usually as excited as my fans are for my work. Also, I believe in being involved in the present rather than the future.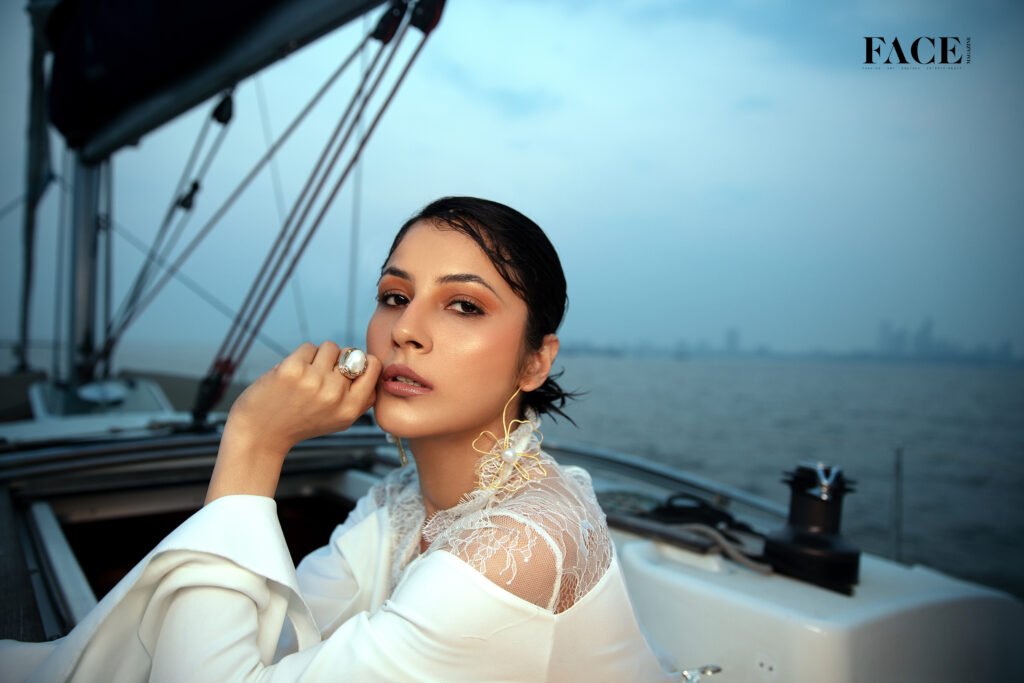 7) "SidNaaz' is and will forever be everyone's favorite Jodi.

For people, #Sidnaaz was just a hashtag, their favorite Jodi, but for me, it was a life that I lived and experienced and it will stay with me forever. A big thank you to the audience who loved our pairing together and the hashtag as well. But for me, it was not just a hashtag, it was my everything. It was a beautiful memory and part of my life that will always stay with me wherever I go and whatever I do.

8) Whether it is trolling, remuneration, or just the pressure to look a certain way…would you agree that it's tougher being a woman in showbiz?
As far as trolling goes, I've always chosen not to get affected or bothered by it. One of the best qualities I see in myself is that I am strong enough to adhere to what I decide. I am extremely satisfied and a happy soul with the life I am living because I know how much hard work I am putting in and how much I have to put in while I move forward. People who like my work support me and those who don't, it's their choice and I respect it. Everyone has the right to like or dislike someone.
I feel, whether it's men or women, each individual has their own journey. Any situation can be tough or not. It all depends on the mindset and how one decides to deal with it. Sometimes we make it tougher on ourselves. I feel we should know how to tackle a difficult situation with peace and try to be strong enough to cope. The bottom line is that one should know how to deal with life, be it a man or a woman.
Watch Behind the scene Video Click here: FACE X SHEHNAAZ